Not all CMS platforms are created equal ...

Kelly Eyre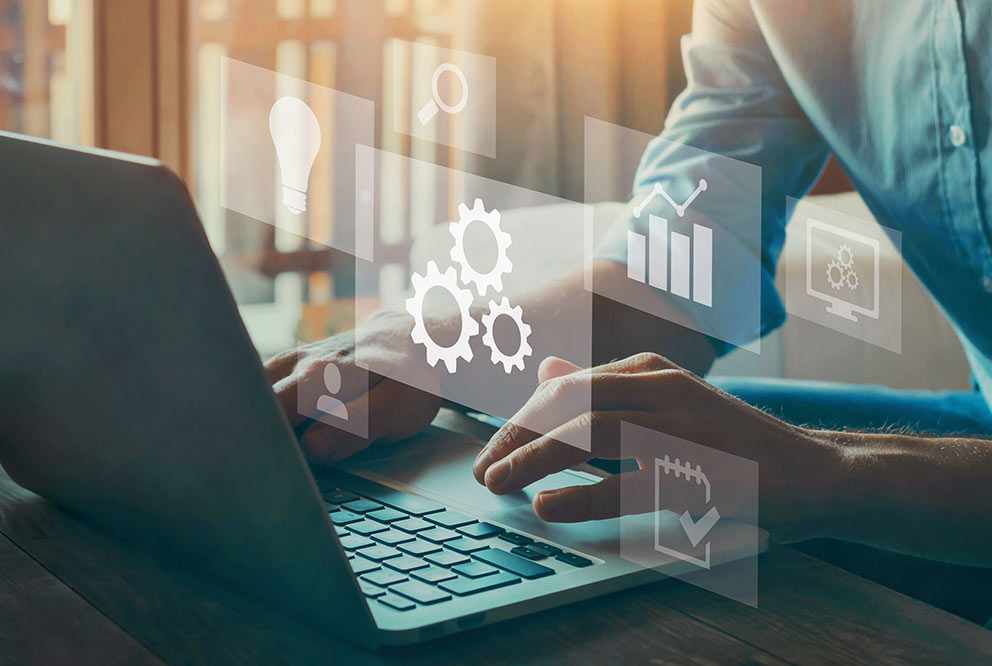 Introducing HubSpot's CMS
When it comes to building a website or managing content online, having a reliable and efficient Content Management System (CMS) is pretty key.
In short, a CMS is an online platform that allows you to create, publish, and manage digital content with ease. But with so many CMS platforms available today, how do you know which one to choose? In this blog post, we'll explore why not all CMS platforms are made equal and take a closer look at HubSpot's CMS.
CMS Platforms
While all CMS platforms share a similar goal, which is to help you manage your digital content, not all of them are created equal. Some CMS platforms have limitations in terms of customization, scalability, and features, while others are more flexible and robust. Choosing the right CMS platform for your website can make a significant impact on your online presence and ultimately, your success.
One key factor to consider when selecting a CMS platform is your business goals and requirements. For instance, if you need a CMS platform that can scale with your business growth, you may want to choose a platform that offers enterprise-level solutions. If you're a blogger or a small business owner, you may want to opt for a more affordable and easy-to-use CMS platform.
Another factor to consider is the features and functionalities that each CMS platform offers. Some platforms offer advanced features, such as e-commerce integrations, analytics, and SEO tools, while others offer more basic features. The more features and tools a CMS platform offers, the more versatile it will be in terms of managing your digital content.
Introducing HubSpot's CMS Hub
As platinum partners and having worked with clients on everything from website migrations to full website rebuilds - custom and non-custom themes - we can vouch for HubSpot's versatility and its brilliant features, making website management, frankly, a bit of a breeze. HubSpot's CMS is an all-in-one platform that combines content management, marketing and sales tools to help businesses of all sizes grow and succeed online.
Here's a snapshot look at some of the key features of HubSpot's CMS:
HubSpot's CMS offers a range of customization options, allowing you to create a unique and professional-looking website that aligns with your brand. With HubSpot's drag-and-drop editor, you can easily create and edit pages, add modules, and customise your website's layout and design without the need for coding or technical skills.
HubSpot's CMS is designed to scale with your business growth, allowing you to add new pages, features, and functionalities as your business expands. Whether you're a small business owner or an enterprise-level company, HubSpot's CMS can accommodate your needs.
HubSpot's CMS includes a range of SEO tools that help you optimise your website's content for search engines. From on-page optimization to keyword research and tracking, it has everything you need to improve your website's search engine rankings and visibility.
HubSpot's CMS offers powerful analytics tools that allow you to track your website's performance, monitor visitor behaviour, and measure the impact of your content. In real-time as well as through sophisticated dashboard reporting. Giving you valuable insights into your website's traffic, engagement, and conversions, and enabling you to make data-driven decisions to improve your online presence and conversions.
HubSpot's CMS integrates seamlessly with other HubSpot tools, such as Marketing Hub and Sales Hub, allowing you to manage your entire customer journey from one platform. It also integrates with third-party tools, such as social media platforms, CRMs, and e-commerce platforms, giving you more flexibility and control over your digital ecosystem.
Personalization and Customization
HubSpot's CMS platform also offers powerful personalization and customization features, allowing you to create tailored experiences for your website visitors. The smart content capabilities mean you can use data from your CRM and other marketing tools to show different content or messaging to different audience segments.
In summary, not all CMS platforms are made equal, and choosing the right one for your business can make a significant impact on your online success. HubSpot's CMS makes everything just a whole lot easier!
As platinum HubSpot partners, we're pretty well versed in all things HubSpot, including the CMS Hub. We've helped clients re-design and re-build their websites to take advantage of HubSpot's customer facing tools and extensive templates. We've also supported clients with migrating their website onto HubSpot's CMS and adding in features such as customised landing pages, call-to-action buttons, forms as well as making sure all the correct tracking is in place.

So, if you're looking for a hand with your website, migrating, refreshing or re-building, then we'd love to hear from you. Contact us using the form in the footer below.